Details

Published: Monday, 18 September 2017 09:16
Written by Raul D. Prieto, CPA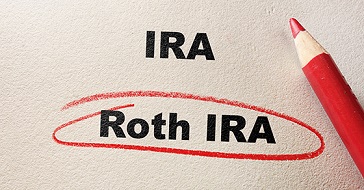 Converting a traditional IRA to a Roth IRA can provide tax-free growth and the ability to withdraw funds tax-free in retirement. But what if you convert a traditional IRA — subject to income taxes on all earnings and deductible contributions — and then discover that you would have been better off if you hadn't converted it? Fortunately, it's possible to undo a Roth IRA conversion, using a "recharacterization."
Reasons to recharacterize
There are several possible reasons to undo a Roth IRA conversion. For example:
You lack sufficient liquid funds to pay the tax liability.
The conversion combined with your other income has pushed you into a higher tax bracket.
You expect your tax rate to go down either in the near future or in retirement.
The value of your account has declined since the conversion, which means you would owe taxes partially on money you no longer have.
Generally, when you convert to a Roth IRA, if you extend your tax return, you have until October 15 of the following year to undo it. (For 2016 returns, the extended deadline is October 16 because the 15th falls on a weekend in 2017.)