Details

Published: Monday, 22 May 2017 10:19
Written by Phillip Strickler, CPA.CITP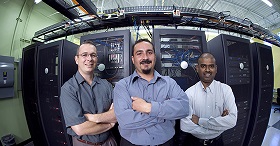 Many companies take an ad hoc approach to technology. If you're among them, it's understandable; you probably had to automate some tasks before others, your tech needs have likely evolved over time, and technology itself is always changing.
Unfortunately, all of your different hardware and software may not communicate so well. What's worse, lack of integration can leave you more vulnerable to security risks. For these reasons, some businesses reach a point where they decide to implement a strategic IT plan.
Setting objectives
The objective of a strategic IT plan is to — over a stated period — roll out consistent, integrated, and secure hardware and software. In doing so, you'll likely eliminate many of the security dangers wrought by lack of integration, while streamlining data-processing efficiency.
To get started, define your IT objectives. Identify not only the weaknesses of your current infrastructure, but also opportunities to improve it. Employee feedback is key: Find out who's using what and why it works for them.